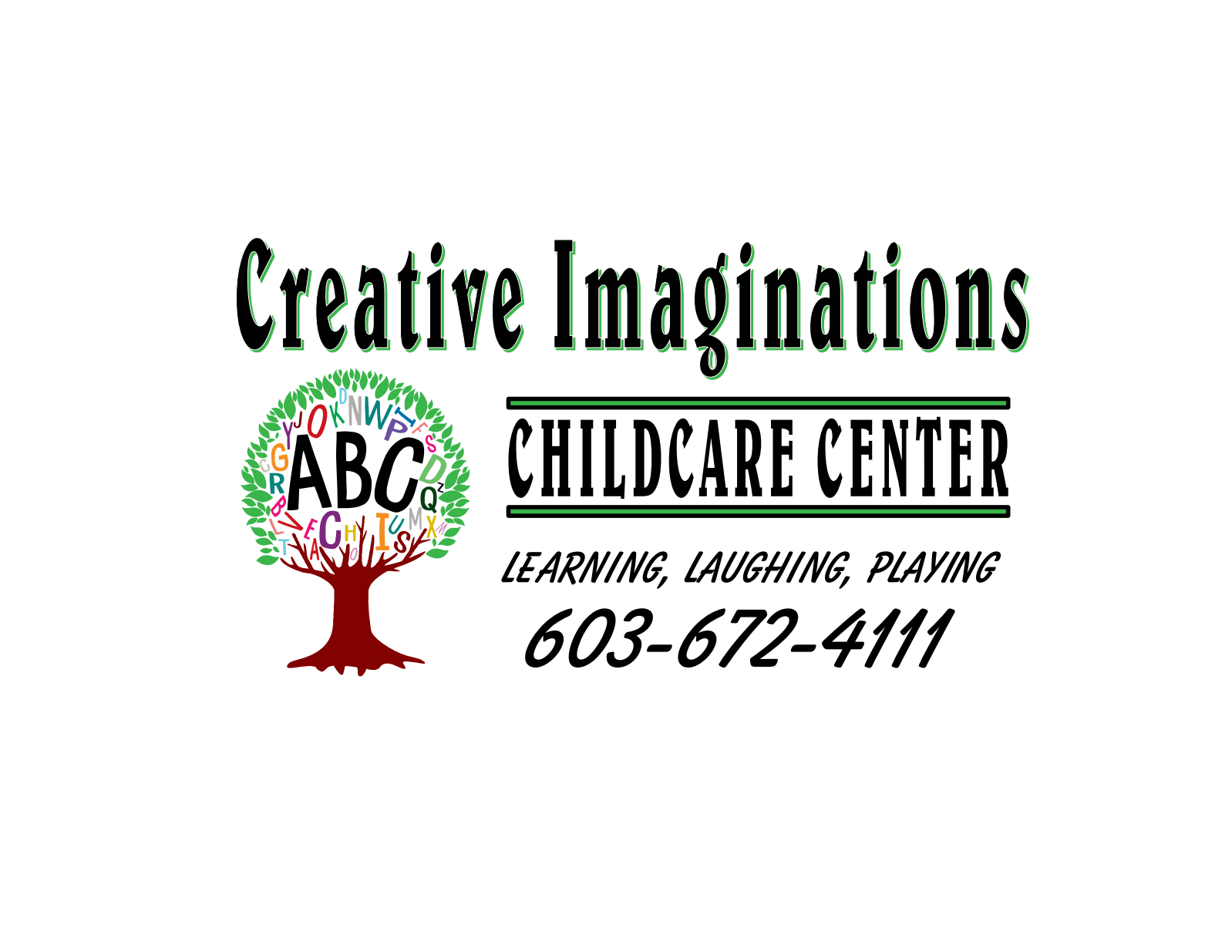 Full Time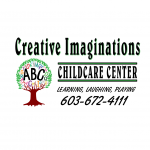 Website Creative Imaginations Childcare Center, LLC
Learning. Laughing. Playing.
Responsibilities:
Support the mission and philosophy of Creative Imaginations Childcare Center, maintain professional boundaries with all current, past, and prospective clients
Maintain the confidentiality of clients and staff, in accordance with Creative Imaginations Childcare Center's Confidentiality policies and procedures.
Abide by all Creative Imaginations Child Care Center's Safety policies and procedures
Present a professional and positive image
Obtain 18 hours of professional development required to be completed annually,
Maintain and/or become certified in adult and pediatric CPR/AED & First Aid certified, or willing to get certified in the first 90 days
Maintain an NH Childcare Employment eligibility card, including finger printing and background check
Have knowledge of and understanding of NH Child Care Licensing rules and regulations
Ability to work as a team and be flexible to work with all ages
Must be reliable and punctual
Responsible for creating and implementing weekly creative curriculum which focuses on the core developmental areas, planning activities and setting goals for each activity.
Must observe, document, and assess each child's development, meet with parents to discuss the goals and needs of students in their classroom
Coordinate with administrators to create education plans for students
Mentor, guide, coach, and support assistant and associate teachers in your classroom
Mentor, guide, coach, and support student teachers assigned to your classroom
Track the academic performance of students for signs of progress
Communicate with parents daily using the Brightwheel app to share information about each child's day including, but not limited to, information about food consumption, rest, and potty, and
Perform other related duties as required, going above and beyond when needed.
Qualifications:
At least 18 years of age
Be qualified under the state of NH child care licensing guidelines as an Associate Level teacher and be willing to take additional courses to become Lead Teacher certified, OR
Have a high school diploma or equivalent, including but not limited to General Equivalency Diploma (GED), a High School Equivalency Test (HiSet), or a Test Assessing Secondary Completion (TASC), and ONE of the following options:
Minimum of 18 college credits in Early Childhood Education or related field including at least 3 credits in Child or Human Growth and Development plus a minimum of 1,000 hours of experience working in a licensed childcare program or public or private elementary school
A minimum of 12 college credits in related coursework, plus 3,000 hours experience working with children in a licensed child care program or public or private elementary school
Documentation of a non-expired child development associates (CDA) in center based programs awarded by the council for professional recognition
A credential from a teacher preparation program accredited by MACTE
Five years as a licensed family child care provider with no enforcement actions imposed by the department
A successful completion of the New Hampshire Early Childhood Apprenticeship Program
OR A minimum of 1,000 hours of supervised child care experience in a licensed child care program, documentation of successful completion of a 2 year vocational course in career and technical education with an additional 9 credits in related coursework
Benefits:
Paid holidays after 90 days
Paid sick and vacation time
Employee discount
Professional Development Assistance
Scholarship/Education Assistance
Health insurance contribution
Supplemental benefits
Classroom funding for learning/theme related materials
Paid planning time
Job Summary:
Seeking an individual that is passionate about working with young children to fill a lead preschool teacher position in our 3 year old classroom! Fun, family like work environment and flexibility to use your creativity to plan and implement your ideas with the children in your classroom! Hours would be 8/8:30 – 5/5:30
Supervision Received:
Works under the direct supervision of the Center Director