Full Time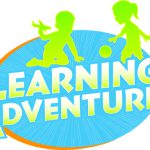 Website Learning Adventures
Learning Adventures
This job is for you if you are:
Enthusiastic, caring and nurturing.
Able to work in a team environment, yet can manage your own classroom independently
Have great communication skills with children, parents, and co-workers
Available to work between the hours of 7:00am - 5:00pm.
Requirements:
Minimum of 9 credits in Early Childhood Education, degree preferred  (new graduates & currently enrolled students welcome to apply!)
CPR/First Aid Certified (will help obtain)
Must be able to pass a Background Check
Full Time Benefits Include:
Paid vacation time starting in the first year, & paid sick days!
Paid holidays
Company contribution towards health & dental premiums, workshop stipend, childcare discount, 401k program
No Nights! No weekends! Holidays off and the last week of the year! And a room full of adoring fans every day!
If this sounds like the job for you – contact us today!
We are searching for a reliable Associate or Lead qualified teacher  to teach and care for a group of 2 year old children (6 students maximum).  Responsible for every day routines (snack, circle, project, outside time, lunches, naptime, etc) and curriculum planning.
Submit resume to: [email protected]  or call 603-669-2811 for more information.
*This job description is not intended to be all-inclusive.
*The position may also perform other related business duties as assigned.
*Our center reserves the right to revise or change job duties and responsibilities as the need arises.
*This job description does not constitute a written or implied contract of employment.
Job Type: Full-time