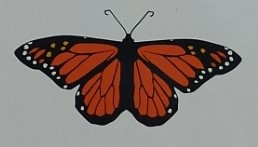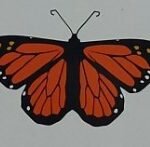 Website My School, LLC
Reggio-Inspired Private School, Preschool-2nd Grade
Specific description:
Notices, wonders, and speculates interest areas with the children which may lead to the development of a project, while maintaining a hands-on activity based environment which provides age appropriate materials and experiences.
Develops weekly/monthly project plans which will cover primary areas of the curriculum including math, language, science, music, social skills and art.  Integrating these areas, along with secondary areas such as computer, cooking, woodworking, foreign languages, and drama into projects and daily work in the classroom.
Observes, records, and documents children's interests, learning experiences, and skill development for the purpose of showing growth through developmental checklists, documentation panels, daily journaling in your teacher notebook. Updates documentation to reflect current events as well as the history or evolution of a project idea.
Develops partnerships with families to engage and encourage participation in our program. Communicating professionally, confidentially, positively, and continually with parents about children's growth and development.
Publish weekly documentation reflecting on ongoing project work & activities.
On an on-going basis, plan, evaluate, and improve the physical environment of the classroom to reflect children's current interests, while maintaining the appearance and security of the classroom learning environment.
Performs assigned "housekeeping" responsibilities including daily & weekly cleaning checklists.
Prepare three progress reports for each child during the course of the academic year to include:

Initial assessment & Parent Conference to discuss goals and objectives for child;
End of Year assessment;
Portfolio (See Portfolio Contents)

Demonstrates cultural competency and respect for child's background by incorporation the cultural, linguistic, and family values and beliefs into the program ad lesson plans.10.   Maintain a Home-School connection during periods of extended school closure. See remote learning descriptions and guidelines for further detail.
Maintain a Home-School connection during periods of extended school closure. See remote learning descriptions and guidelines for further detail.
Attending and contributing to staff meetings, scheduled workshops, and summer orientation workshops.
Completion of all readings, studies, in-service training, and/or conferences to enhance effectiveness in working with children, parents, and other staff members.
Responsible for assuring compliance with licensing guidelines with regard to nutrition & food storage, rest procedure, child:teacher ratio, emergency protocol, as well as other health & safety requirements as described in the licensing regulations.
Complete and update personnel forms necessary for licensing and My School. Maintain accurate, updated, and complete records of student progress, personal professional development via NH Professional Registry & attendance records both personal and student. These will be available to the Director or licensing agency at all times.
Reports all staffing and classroom concerns to Director or Assistant Director in a confidential and timely manner fostering a positive, collaborative work environment at all times.
Bachelor's Degree in ECE or related field preferred (Associate's Degree or Certificate in ECE or related field will be considered)
Experience working in early childhood education settings
Experience/knowledge of Reggio Philosophy, Constructivism, and/or Project Approach (Experience with documentation a plus)
Computer skills, creating documents using Word & PowerPoint
Collaborative attitude with families, children, and coworkers
Ability to plan curriculum responsively, relative to children's interests
Strong organizational and planning skills
Respectful, curious, creative, and kind characteristics
*For immediate start* My School is looking to add to our highly qualified staff for the 2022-23 school year (Start as early as summer 2022).
We offer a professional, fun and flexible team environment, competitive pay and opportunities for growth.
Assistance with curriculum development and professional goal setting.
Generous amount of weekly planning & documentation time included.
Benefits package including paid professional development hours, holidays & paid vacation days. Built in vacation time!