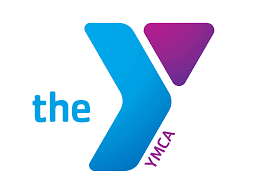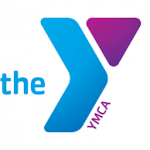 Website Southern District YMCA School Age Child Care Program
Before & After School Program for Children in the Seacoast Area
Essential Functions:
Plan, organize, implement, and lead the daily schedule and curriculum at assigned site, providing a wide variety of activities that include a healthy snack, physical play, creative arts, quiet activities, time for socializing and other enrichment activities.
Respond appropriately to the individual needs of children, both physically and emotionally, in a positive and nurturing manner, ensuring the safety and security of all.
Create and maintain indoor program space that meets the needs of children, allowing children to take initiative and explore their interests.
Create a positive atmosphere that boosts self-esteem and the general self-concept of all program participants.
Use positive behavior management techniques to guide the behavior of children in a consistent, fair, and logical manner.
Maintain and display a positive attitude and relationships with all families, staff, and school personnel.
Communicate on a daily basis with parents/guardians regarding child's day.
Collaborate with families and the Program Coordinator to develop behavior plans when necessary.
Provide First Aid and/or CPR as necessary; administer medication as required by NH Licensing guidelines; and recognize and report suspected child abuse.
Adhere to all BCCL regulations and requirements to ensure compliance with Child Care Licensing, which includes maintaining attendance records, children and staff files, fire drill log, behavior reports, injury reports, and medication authorization forms.
Meet regularly with host school administration to ensure positive relationship Attend school open houses or events to promote programs and conduct community outreach
Expected to attend all required meetings, events, and trainings, and to work all supplemental programs (school vacations, etc.) as needed during the school year.
Communicate upward with Program Coordinator and other YMCA Management in a timely manner, adhering to deadlines and requests.
Promote teamwork and cohesiveness to build a program where all staff feel welcome and valued.
Complete employee performance evaluations, giving constructive feedback to promote staff growth.
Maintain confidentiality regarding staff information or issues.
Be willing to transfer location as needed by the Program Coordinator.
Perform other duties as assigned by the Program Coordinator.
Job Requirements:
Must be at least 20 years of age, have a high school diploma or equivalent, and have at least one of the following:
A bachelor's degree in elementary education or recreation, awarded by a regionally accredited college or university; orAn associate's degree in early childhood education, awarded by a regionally accredited college or university; or Certification of successful completion of training as a Recreation Director PLUS 1,000 hours experience working with children in a licensed child care program, recreation program or elementary school; or A total of 12 credits in early childhood education, human growth and development, education or recreation; PLUS 1,000 hours of experience working with children; or Current certification as an educator by the NH Department of Education; or Experience working with children totaling 2,000 hours; AND Documentation of enrollment in a course for at least 3 credits in elementary education, human growth and development, recreation, or early childhood education through a regionally accredited college or university and a written plan on file for completion of at least 3 additional credits as specified; AND Within 12 months of the date the individual begins working as a Site Director, documentation of successful completion of a total of 6 credits in elementary education, human growth and development, recreation or early childhood education through a regionally accredited college or university, shall be on file for review by the department; or Written documentation from or filed with the BCCL that she or he was qualified as a center director in a school age program on or before the date of adoption of BCCL licensing rules.
Maintain current medical health form. Form must be on file at YMCA within 60 days of hire date. Screening must have been conducted within 12 months of date of hire and renewed every three years.
Agree to be fingerprinted for FBI and state criminal background checks.
Handles self in a professional manner. Works with integrity, discretion, and maintains confidentiality. Upholds a professional appearance;
Prefer knowledge of, and previous experience with, diverse populations (language, culture, race, physical ability, sexual orientation, economic background, etc.);
Description:
The Site Director is responsible for operating a licensed school age child care program for youth at assigned site(s) that is in compliance with NH State Licensing and meets YMCA fiscal expectations and Health Standards. As the leader of the on-site team at the assigned school, the Site Director is responsible for handling daily operations which meet YMCA quality standards, ensuring the safety of the children, designing and implementing curriculum, supervising staff, developing relationships with parents and interacting with school staff and admin.
Benefits:
Free membership to the SDYMCA
Tuition Assistance
Retirement Benefits
Referral Bonuses
Full Medical and Dental benefits for full-time site directors
Flexible Hours
Southern District YMCA is an Equal Opportunities employer and embraces diversity in our employee population. It is the policy of SDYMCA to provide equal opportunity to all qualified applicants and employees without regard to race, color, religion, sex, sexual orientation, gender identity, national origin, age, disability, protected veteran status or genetic information.