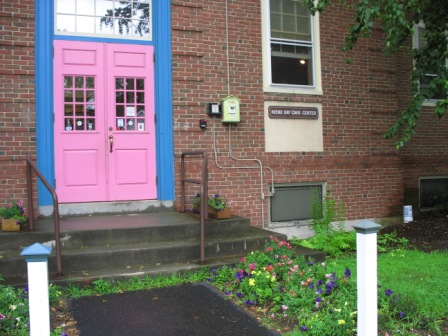 Full Time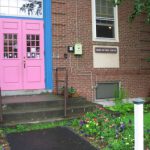 Website Keene Day Care Center
Learning to Play; Playing to Learn
Duties/Responsibilities
Lead the strategic operation and administration of Keene Day Care Center (KDCC). Oversee development, implementation, quality, evaluation, and promotion of programs and services.
Lead and inspire staff to understand and fully embrace KDCC's mission and values, and to establish an effective program that meets the needs of children and families. Ensure an engaging climate which attracts, motivates, and supports a talented, diverse staff who are committed to personal and professional growth.
Build strong relationships with the Board of Directors and advise the Board on best practices. Update the Board on programs and funding, and communicate any issues with potential to affect the organization and its mission.
Foster positive relationships with families. Ensure effective communication to build strong partnerships between staff and families.
Serve as spokesperson and promote the mission, programs, and values of the organization. Establish and build strong cooperative relationships with community groups, donors, volunteers, clients, government officials, and local media.
Oversee budget preparation. Effectively manage resources within budget guidelines.
Spearhead fundraising efforts, including grant writing, special events, and donations. Ensure adequate funds from diverse, ongoing revenue streams to sustain and further KDCC's mission and programs.
Ensure the organization is compliant with all relevant regulations and is transparent and accurate in all its records and documents.
Oversee facility maintenance and improvements.
Lead the development, implementation, and periodic assessment of a strategic plan including goals, objectives, and timelines.
Stay current in developments and trends in early childhood education within the nonprofit sector. Participate in local, regional, and state initiatives in early childhood as appropriate.
Requirements
Dedication and commitment to the organization's mission and values
Bachelor's degree in Early Childhood Education or related field
Minimum five years progressive experience in child care, including leadership, supervision, and financial management
Meets NH Child Care Licensing requirements for Center Director
Effective communication skills
Commitment to professional growth
Understanding of child development, curriculum, and issues related to cultural diversity
Sensitivity to the needs of working families with young children
Experience in building strong caregiver teams to best meet the needs of young children and their families
Nice to Haves
Master's degree in related field
Experience working with a Board of Directors
Experience with Pyramid Model
Experience with Conscious Discipline
Experience with Environment Rating Scales
Knowledge of Strengthening Families Protective Factors
Familiarity with NH Granite Steps for Quality
About KDCC
Keene Day Care Center (KDCC) was established in 1970. The KDCC mission is "inspired nurturing of young children, peace of mind for their working parents". This includes 2 major objectives – excellence in caring for the children who attend the program, and support for their families to be part of the economic vitality of the community. A sliding fee scale makes the program affordable regardless of income, and enables access to a diverse population.
KDCC provides full-day, year-round child care in a dynamic, nurturing learning environment and is licensed for up to 90 children ages 6 weeks to 6 years.  A dedicated teaching team provides sound educational experiences for the children. The team works together with parents and guardians  as partners in their child's positive, healthy development.
The program's success is strengthened by a variety of community and state-wide collaborations. KDCC participates in the NH State Scholarship Program and the CACFP Food Program, and receives support from the Monadnock United Way. Memberships include NH State Early Learning Alliance and NH Center for Nonprofits.
KDCC has a long history of commitment to quality. This includes a Strengthening Families Framework lens, and many years of participation in NH's former QRIS program, Licensed Plus. For the past 5 years KDCC staff members have been dedicated to implementing the Pyramid Model to support children's social and emotional success. In 2022 KDCC received recognition in the new QRIS program, Granite Steps for Quality, at Step 3, via the Pyramid Model pathway.
Job Summary
The Executive Director is a full-time administrator who is responsible for the overall management of Keene Day Care Center, including program and curriculum development, resource allocation, and business operations. The Executive Director establishes clear goals and direction, inspires and leads a diverse team of professionals, advises and informs the Board of Directors, and champions the organization's vision, goals, and values.