Competencies are set expectations for the knowledge and skills that one should strive to acquire and demonstrate in working with young children and their families.
Below you may access the State Competencies specific to New Hampshire and the National Competencies created by NAEYC.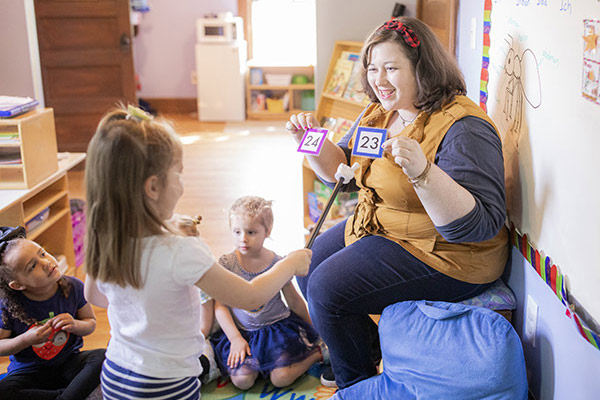 NH Specialized Competencies​
The NH Early Childhood Professional Development System is a way to recognize individuals for their professional development while providing a process for attaining a professional Credential. The NH Specialized Competencies are a key component in this process.
Click here to view additional information and resources about attaining a professional Credential.
The National Association for the Education of Young Children (NAEYC) Competencies
Effective early childhood educators are critical for realizing the early childhood profession's vision that each and every young child, birth through age 8, have equitable access to high-quality learning and care environments. As such, there is a core body of knowledge, skills, values, and dispositions early childhood educators must demonstrate to effectively promote the development, learning, and well-being of all young children.