What are "Quality Early Childhood Programs?"
Quality early childhood programs provide experiences that optimize each child's development, learning and health, engage families and communities in partnerships while cultivating life-long learners and productive members of society.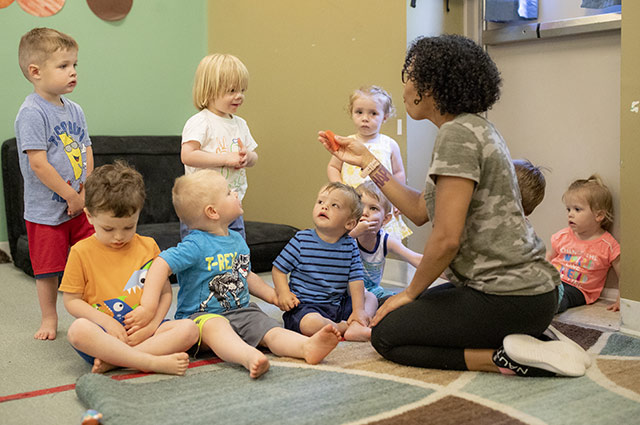 NH's Quality Recognition and Improvement System (QRIS)
NH has a new voluntary quality recognition system for licensed child care providers, known as Granite Steps for Quality (GSQ). Formally, NH had three (3) designations for quality child care: Licensed, Licensed Plus, and Accreditation (accredited programs). With this new QRIS, programs will focus on two quality standards which will promote a culture of continuous quality improvement. This focus will help improve the overall quality of Early Care and Education and Out-of-School Time programs in the state, thereby improving outcomes for children and families.
The GSQ system is now open for applications. Please apply for the GSQ using the printable application links below. At this time NHCIS online applications are paused until further notice.
Please mail your Application to:
DHHS/DCYF/Child Development Bureau
ATTN: Credentialing Specialist 129 Pleasant Street Concord, NH 03301
Granite Steps for Quality Announcements and Updates
Read more about important announcements and updates about Granite Steps for Quality (GSQ).
Granite Steps for Quality Quarterly Incentive Invoices
Granite Steps for Quality (GSQ) How-To-Videos
Please Note: The NHCIS application for GSQ Steps and Endorsements are currently paused. Please apply using the paper application at the address listed at the top of this page.
Upcoming Intro and Overview Opportunities with Child Care Aware of NH:
We hope to see you at some of our upcoming training sessions. Child Care Aware holds trainings from September through June.
We urge you to plan ahead and sign up for our upcoming sessions if you need them to satisfy the Granite Steps for Quality requirements or your annual professional development hours!
Intro and Overview of the Environment Rating Scales Sessions
Professional Development Opportunities:
Consider enrolling in a Q-Ready Progressive through Child Care Aware of NH for Training and Technical Assistance. These Progressives include:
Q-Ready Environment Rating Scale(s): Supports Programs to gain an understanding of the different Environment Rating Scale (ERS) Tools, navigate the appropriate ERS tool, use the ERS to assess their classroom or program and use that assessment to enhance program quality.
Q-Ready Staff Qualifications Initiative: Supports Programs and their staff in navigating the NHCIS Professional Registry, assess individual knowledge and skills using teacher competencies, creating annual professional development plans and applying for individual credentials and/or endorsements through the NH Early Childhood Professional Development System.
For more information on how to apply and enroll, you may visit the "Technical Assistance" Page. Questions? Contact us at 603-578-1386, ext. 2526 or ext. 2532 or via email at [email protected].
How to Report a Concern about a Child Care Provider
The Child Care Licensing Unit will investigate concerns/complaints:
That are based upon first-hand knowledge or information reported directly by a child who has first-hand knowledge;
When there is sufficient specific information for the department to determine that the allegation(s), if proven to be true, would constitute a violation of any Child Care Licensing Rule or Law;
Involve an incident that occurred within the last 6 months; or
That involves an incident that occurred anytime if the complaint alleges physical injury or abuse, verbal or emotional abuse, or the danger of physical injury to one or more children.
Contact CCLU with any questions about a child care program or if you are not sure if your concern meets the complaint criteria.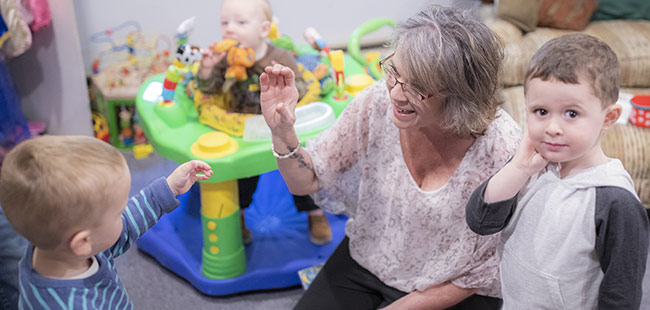 Services for Children and Families
DHHS helps individuals and families find and receive assistance through programs including financial assistance, Food Stamps, Medical, Child Care, Nutrition and Community Services.
What to consider when looking for a quality early childhood program
There are many factors families take into consideration including types of care, price, availability, quality care and location. This consumer statement provides families with information on how to support them with making a choice.
NH Child Care Licensing Unit
The Child Care Licensing Unit (CCLU) ensures that children attending NH child care programs are in safe and healthy environments and are provided with care, supervision and developmentally appropriate activities that meet each child's physical and emotional needs.
The CCLU licenses and monitors seven categories of child care programs: Family Child Care Homes, Family Group Child Care Homes, Group Child Care Centers, Child Care Nurseries, School Age Programs, Night Care Programs, and Residential Child Care Programs.  The CCLU also monitors license exempt providers enrolled to accept NH DHHS Child Care Scholarship.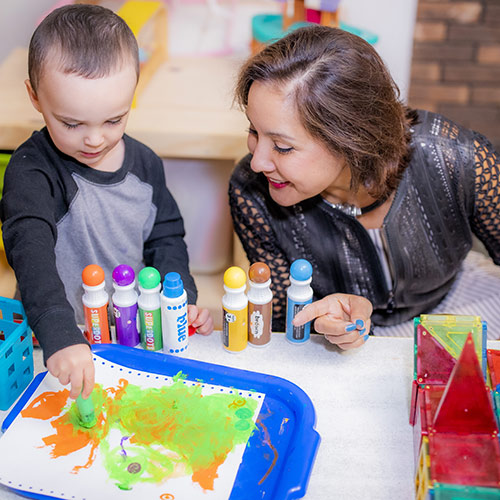 Monitoring of Child Care Providers
All licensed programs and license exempt providers who are enrolled to accept NH DHHS Child Care Scholarship are required to be monitored by the CCLU. Child care programs are also required to meet health and safety training requirements.
The CCLU provides monitoring inspection reports for each on-site visit to a child care program. This report outlines if there were any health and safety violations and includes action step(s) the child care program took to correct the violation(s).
Criminal Background Checks
All licensed programs and license exempt providers who are enrolled to accept NH DHHS Child Care Scholarship are required to complete a criminal background check.