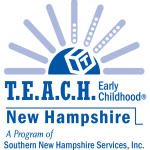 T.E.A.C.H. Early Childhood® NH
Associate Degree For Family Child Care Providers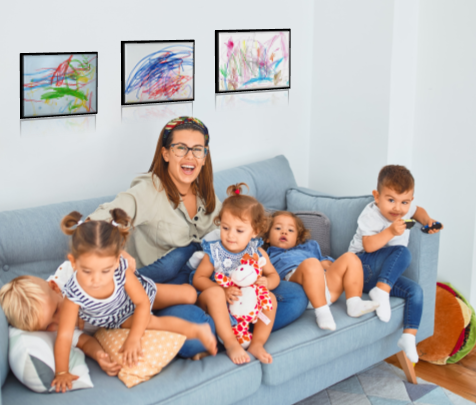 This Scholarship is for family child care providers who wish to earn an Associate Degree in Early Childhood Education. In order to be eligible, providers must work at least 30 hours in a license family child care setting and be willing to commit to the one-year contract.
"Words alone cannot describe my emotions about being accepted into college! There had been many obstacles throughout my life from preventing me to go. Now, is the right time, the time for ME to continue to do what I what love while pursuing my Associates Degree. I'm a bit nervous but mostly eager to get started!" -Lisa, T.E.A.C.H. NH Recipient
The following table summarizes this Scholarship:

| | Tuition | Books | Release Time Paid to Family Child Care Provider | Travel/Access Stipend per Semester Paid to Family Child Care Provider | Compensation upon Contract Completion |
| --- | --- | --- | --- | --- | --- |
| T.E.A.C.H. Pays | 95% | 75% | $15/hour up to 6 hours a week, depending on contract | $100 | $300 |
| Family Child Care Provider Pays | 5% | 25% | n/a | n/a | n/a |
The Scholarship Contract consists of an agreement to complete 9-12 credit hours over the course of a year, usually 3 semesters.  The family child care provider must sign and commit to the Contract, as a scholarship recipient and as a family care provider.  After completing the Contract, the family child care provider must agree to continue operating a family child care program for at least one year. Contracts are renewable, pending funding, so that family child care providers can continue taking classes until an Associate Degree is earned.
"Family Child Care is not babysitting. It's not comparable to any child care center.  It's families in relationships with a professional care provider in an environment that becomes, by design a second home, and a whole bunch of people partnering, trusting, caring and educating each other." -Author Unknown
 Interested in learning more or applying for a T.E.A.C.H. Early Childhood® NH Scholarship?  Email [email protected] or click below.