Child Care Licensing for Providers
In January 2018, the Child Care Licensing Unit began sending out messages through our Monthly Minutes E-newsletters. We will also share the most current message here on our Child Care Licensing page.  To view previous messages, please go to our E-Newsletter page and click on the appropriate link. Thank you!
The Child Care Licensing Unit has received the certified rule from the Office of Legislative Services. The following was done to make this the most user-friendly rule document to date:
Table of contents can be selected to go straight to that section
Corresponding rule section is at the top of each page
Index includes all page numbers where those words appear
The critical rules are shaded as they have been in past rules
Here is the Major Changes Document, which includes effective dates for the new requirements, highlighted so they are easy to find. If no specific date is mentioned, then the rule is effective immediately.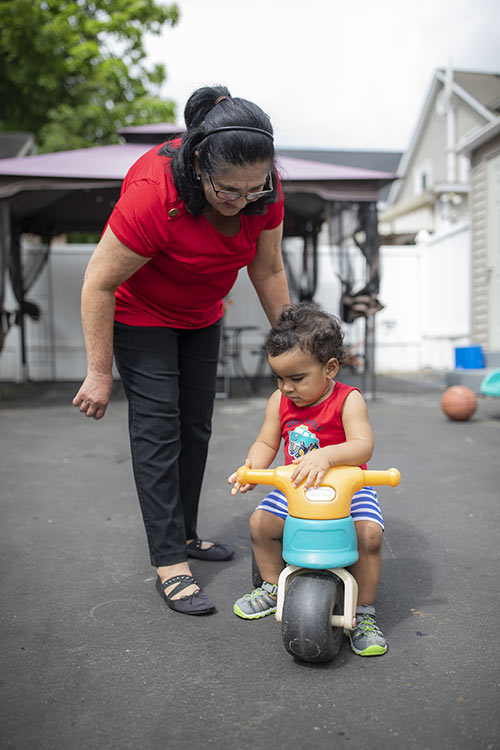 Behavior Guidance and Treatment of Children
Programs shall develop and implement a written policy to address the limitations of expelling children from the child care program for challenging behaviors. The policy shall address at a minimum:
(1) The steps the program will take to assist the child in maintaining enrollment prior to expelling the child for challenging behaviors;
(2) Parent notification requirements regarding their child's challenging behavior;
(3) The responsibilities of the program if the challenging behavior results in a serious safety risk to the child or others within the program.
(h) The written policy in (g) above shall be provided to parents at enrollment.
The expulsion policy shall only apply when addressing a child's behavior and not a parent's misconduct or the parent's failure to comply with other child care rules or laws.
Criminal Background Checks and Fingerprinting:
All staff and/or household members age 10 through 17 years must complete a Household and Personnel Form, CCLU 1-B, along with any applicable out-of-state forms.  The CCLU 1-B must be notarized and mailed in to the Child Care Licensing Unit.  All staff and household members ages 18 and older must complete the FBI fingerprint-based background record check and the Household and Personnel form; however, recent changes to the process allow individuals age 18 and older to submit this form electronically by completing their application in NHCIS; the form does not need to be notarized in this case.  For more information about Criminal Background Checks and Fingerprinting, please visit Background Checks for Child Care Personnel.
Contact information for Licensing by Territory