NEW HAMPSHIRE PROVIDER GRANT FUNDS
Currently Available Grant Opportunities
Child Care Operating Expense Reduction Grant (CCOER)
Open for applications October 24, 2023 12:00 Noon to December 1, 2023 4:30 PM
The Child Care Operating Expense Reduction Grant (CCOER) for $3,596,400 will provide grant awards to eligible Child Care Providers with the purpose of enabling those providers to strengthen their workforce by reducing operating costs and investing in workforce retention and recruitment.  The expenses incurred may include: long-term mortgage, or lease payments; maintenance, repairs or renovations; building or expansion of outdoor space; programs or services necessary for business operations; such as software or training; or other facility enhancements, that deliver care to New Hampshire families. 
CCOER Grant Participant Requirements Checklist
Interim Report Template (coming soon)
Final Report (coming soon)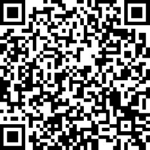 Scan to access the CCOER Application. 
Child Care Workforce Grant (CCWG)
Coming Soon!
The Child Care Workforce Grant (CCWG) for $15,000,000 is to finance recruitment and retention bonus and benefit grants for New Hampshire Child Care Programs as defined in New Hampshire House Bill 2.
CCWG Overview and Timeline
CCWG Grant Participant Requirements Checklist
CCWG Application Link
CCWG Application Template (reference only)
House Bill 2
Informational Webinar Registration
Virtual Office Hours Schedule
Interim Report Template (coming soon)
Final Report Template (coming soon)
Closed Grant Programs Reporting and Resources
September 2023 CCDF Discretionary Quality Incentive Grant (CDQI)
Final Report Deadline October 18, 2024 5:00 PM
September 2022 CCDF Discretionary Quality Incentive Grant (CDQI)
Final Report Deadline October 27, 2023 5:00 PM
American Rescue Plan Act Stabilization Grant (ARPA S)
Final Report Deadline October 27, 2023 5:00 PM
ARPA S Allowable Uses for Funds Chart
ARPA S Grant Participant Requirements Checklist
Federal Grant Information Website
Coronavirus Response and Relief Supplemental Appropriations (CRRSA)
 Final Report Deadline October 21, 2022 5:00 PM

CRRSA Grant Participant Requirements Checklist
CRRSA Grant Participant Requirements Checklist
Federal Grant Information Website
Final Report Template