Full Time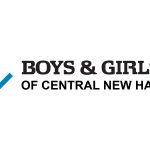 Website bgc_centralnh Boys & Girls Clubs of Central NH
Boys & Girls Clubs of Central NH
Are you motivated to make a difference in the lives of children? Do you have the skills and dedication to join our team at the Boys & Girls Club? If so, we invite you to apply ASAP. We are temporarily offering a $500 sign-on bonus! If you're looking to find fulfilling, meaningful work and the chance to make a positive impact on the lives of children as a capable and caring mentor, look no further.  Of course, passion for your profession won't pay the bills -- we get that! -- which is why we offer competitive compensation and benefits. We take your professional development seriously and will help you grow in your career with perks like tuition reimbursement and individually-tailored professional development plans. This is a great opportunity to work closely with a fun, experienced staff, with lots of opportunities to grow. The right individual will be enthusiastic, caring and possess a minimum of a high school diploma and early childhood education experience and/or 9 or more ECE credits, and be willing to work with members 6 months to six years. We are offering a Free Child Care Program for all full-time positions. Please visit www.nhyouth.org to learn more about the organization and to view available positions.An Associate teacher in a center based program shall be at least 18 years of age, have a high school diploma or general equivalency diploma, and meet one of the following options: (1) A minimum of 9 credits in child development, early childhood, or elementary education, or other field of study focused on children, including at least one 3 credit course in child growth and development, from a regionally accredited college; (2) A minimum of 1500 hours of supervised child care experience in a licensed child care program or public or private elementary school, with written recommendation from the center director or school administrator, documentation of at least 3 credits in child development, early childhood or elementary education, or other field of study focused on children awarded by a regionally accredited college or university, and the following: -A written plan for completion of at least 6 additional credits in child development, early childhood or elementary education, or other field of study focused on children from a regionally accredited college or university; and (3) A minimum of 1000 hours of supervised child care experience in a licensed child care program and documentation of successful completion of a 2 year vocational child care course; (4) Current certification as para II educator by the department of education
Duties
-Promotes and stimulates program participation through the use of a variety of activities and instructional methods (songs, stories, media, structured games, art, outdoor activities, etc.)
-Helps create individual care plans for members and families.
-Cares for members in the classroom, helping them to sleep and nurturing their social and emotional well-being.
-Communicates with families on a daily basis.
-Works with families to help members reach the next milestone in their development.
-Establishes and maintains program goals and settings to ensure the health and safety of all members.
Please visit www.nhyouth.org, careers page, to apply for the position and see all available locations.
We offer a free child care program for our full-time positions.