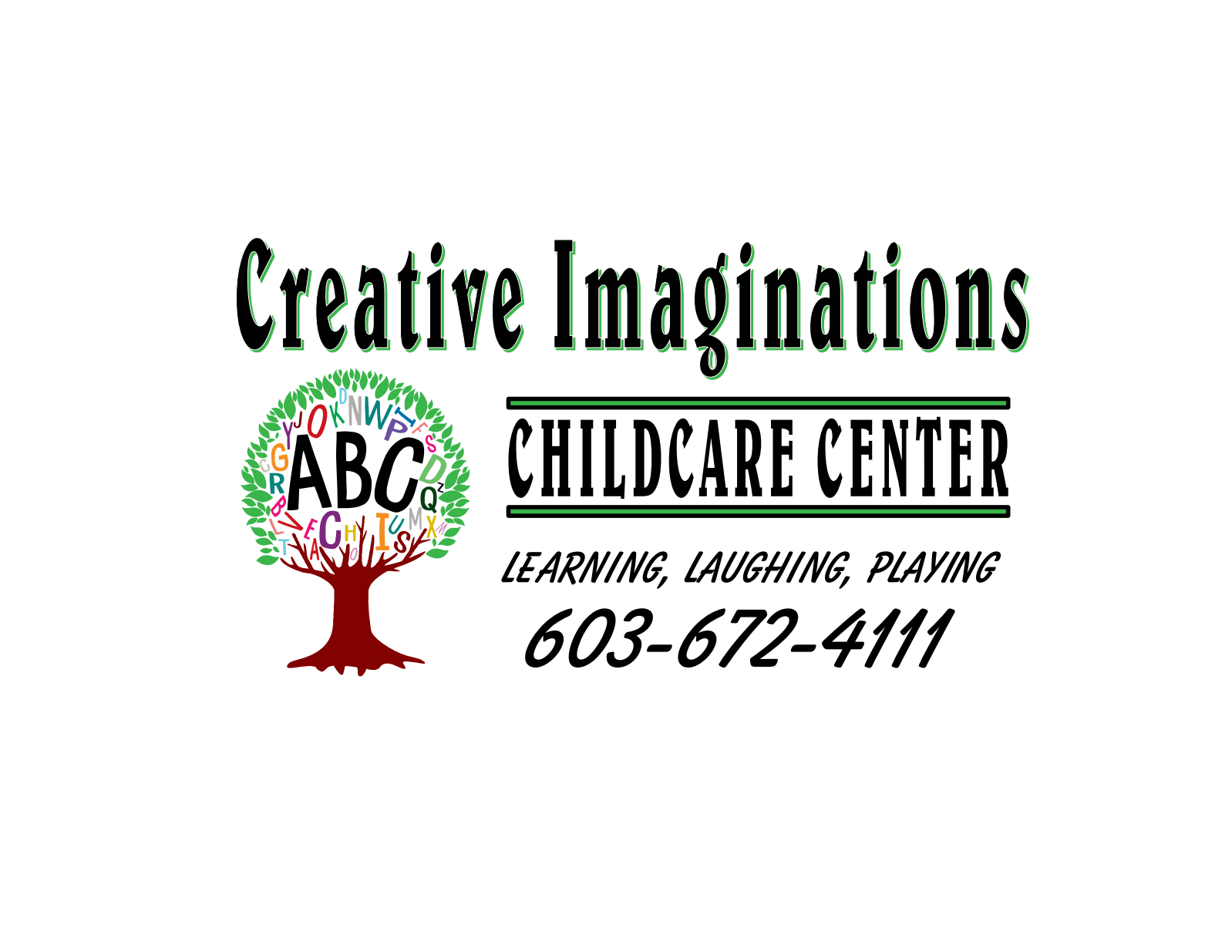 Full Time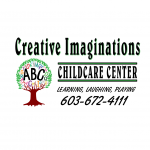 Website Creative Imaginations Childcare Center, LLC
Learning. Laughing. Playing.
Responsibilities:
Support the mission and philosophy of Creative Imaginations Childcare Center
Will maintain professional boundaries with all current, past, and prospective clients, and maintain the confidentiality of clients and staff, in accordance with Creative Imaginations Childcare Center's Confidentiality policy and procedure.
Abide by all Creative Imaginations Child Care Center's Safety policies and procedures.
Present a professional and positive image
18 hours of professional development required to be completed annually
Maintain and/or become certified in adult and pediatric CPR/AED & First Aid certified, or willing to get certified in the first 90
Obtain and Maintain an NH Childcare Employment eligibility card, including finger printing and background check
Knowledge of and understanding of licensing rules and regulations
Ability to work as a team and be flexible to work with all ages
Must be reliable and punctual
Responsible for the care and safety of all of the children in your care
Responsible for assisting the lead teacher in implementing weekly creative curriculum
Work with the lead teacher to observe, document, and assess each child's development
Communicate with parents daily using the Brightwheel app to share information about each child's day
Must be able to work independently in a classroom when needed without the direct supervision of another qualified teacher so long as teacher to child ratios are met.
Perform other related duties as required, going above and beyond when needed.
Qualifications:
At least 16 years of age, no experience necessary, on the job training provided
Valid CPR & First Aid certification, OR must be willing to acquire certification within 90 days of employment
Valid NH Child Care Employment Eligibility Card, OR must get fingerprinted and pass a background check prior to the start of employment
Benefits:
Paid holidays after 90 days
Paid sick and vacation time
Employee discount
Professional Development Assistance
Scholarship/Education Assistance
Health insurance contribution
Supplemental benefits
Classroom funding for learning/theme related materials
Paid planning time
Job Summary:
The individual in this position will assist in classrooms with children ages 6 months through 5 years of age alongside an associate or lead qualified teacher. No experience necessary, willing to train the right individual. Hours we are looking to fill are Part Time 12:00 – 5:00 or Full Time 8:00 – 5:00.