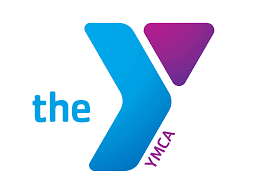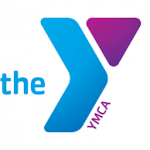 Website Southern District YMCA School Age Child Care Program
Before & After School Program for Children in the Seacoast Area
Responsibilities:
Lead activities to engage students in fun, educational activities
Respond appropriately to the individual needs of children, both physically and emotionally, in a positive and nurturing manner, ensuring the safety and security of all.
Help maintain indoor program space that meets the needs of children, allowing children to take initiative and explore their interests.
Create a positive atmosphere that boosts self-esteem and the general self-concept of all program participants.
Use positive behavior management techniques to guide the behavior of children in a consistent, fair, and logical manner.
Maintain and display a positive attitude and relationships with all families, staff, and school personnel.
Expected to attend all required meetings, events, and trainings, and to work all supplemental programs (school vacations, etc.) as needed during the school year.
Communicate upward with Program Coordinator and other YMCA Management in a timely manner, adhering to deadlines and requests.
Promote teamwork and cohesiveness to build a program where all staff feel welcome and valued.
Be willing to transfer location as needed by the Program Coordinator.
Perform other duties as assigned by the Program Coordinator.
Requirements:
A group leader in a school-age program shall be at least 18 years of age, have a high school diploma or general equivalency diploma, and one of the following:
Experience working with school-age children, totaling 600 hours;
Documentation of at least 3 credits in child development, education, recreation, or other field of study focused on children, awarded by a regionally accredited college or university;
Documentation that she or he is a certified coach; or
Documentation from or on file with the department that she or he was qualified and employed as a group leader in a school-age program on or before the adoption of these rules in 2017
Maintain current medical health form. Form must be on file at YMCA within 60 days of hire date. Screening must have been conducted within 12 months of date of hire and renewed every three years.
Agree to be fingerprinted for FBI and state criminal background checks.
Handles self in a professional manner. Works with integrity, discretion, and maintains confidentiality. Upholds a professional appearance;
Proven ability to have initiative, good judgments and ability to make decisions independently; Ability to multi-task and work well under pressure. Very organized and detail orientated;
Maintains knowledge of Association policies and practices;
An effective team player who contributes valuable ideas and feedback and can be counted on to meet expectations and commitments;
Strong verbal and written customer service and communication skills. Able to organize ideas in a clear, well-organized manner, and demonstrates an understanding of audiences' needs;
Prefer knowledge of, and previous experience with, diverse populations (language, culture, race, physical ability, sexual orientation, economic background, etc.);
Expected to respond to messages promptly;
Ability to transport themselves to/from program site and SACC office
The SDYMCA is hiring! We're looking for Group Leaders for our various School's Out before and after-school programs.
The Group Leader is responsible for assisting the Site Director with operating a licensed school age child care program for youth at assigned site(s). As the member of the on-site team at the assigned school, the Group Leader is responsible for running programs and curriculum which meet YMCA quality standards, ensuring the safety of the children, assisting with special events, and developing relationships with children and parents.